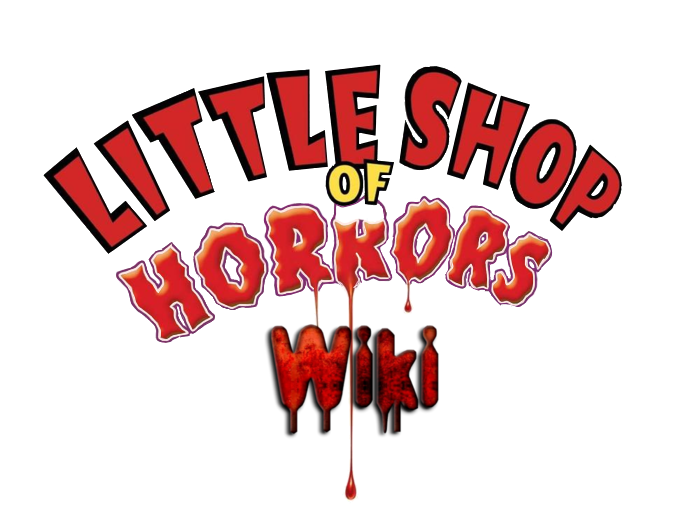 1986 Film Original Ending
The original ending to the film was a planned version to end the 1986 movie of Little Shop of Horrors(1986 film), but was scrapped. The original ending was given negative reviews by test audiences, which forced the film crew to re-film the ending again. The ending is 23 minutes long and had an expensive budget considering the total budget of the movie. David Geffen had wanted to release the ending again, but the color printed version of the film was destroyed by a fire. He claims to own a copy of a colored version, but refuses to sell it. Steve Martin and Vincent Gardenia do not appear in the original ending, as their characters were already eaten. The scene starts from where Audrey II had finished his "fake" phone call to Audrey before the song "Suppertime II." This ending is more similar to the ending of the Broadway musical and all the other musical versions. Read more...
Refresh to see a different featured article.
Who is your favorite character from LSOH?
Ad blocker interference detected!
Wikia is a free-to-use site that makes money from advertising. We have a modified experience for viewers using ad blockers

Wikia is not accessible if you've made further modifications. Remove the custom ad blocker rule(s) and the page will load as expected.