This page is about The 2009 UK Tour of Little Shop of Horrors. For other uses, see Productions.
The Little Shop Of Horrors 2009 UK Tour was based upon the 2006 UK Revival and toured the UK from 2008-2009. This show featured a controversial Audrey II puppet design, instead of the classic Venus Fly-Trap design, the puppet resembled a Pitcher Plant.
Cast
Gallery
Video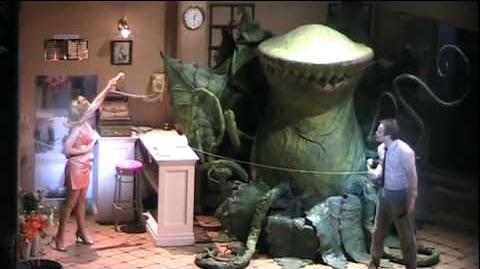 Ad blocker interference detected!
Wikia is a free-to-use site that makes money from advertising. We have a modified experience for viewers using ad blockers

Wikia is not accessible if you've made further modifications. Remove the custom ad blocker rule(s) and the page will load as expected.